Dr. Maryann Jacko & Dr. Jon Siefker
Dr. Maryann grew up in Parma, graduated from Baldwin Wallace University in Berea, Ohio with degrees in chemistry and history. Dr. Maryann attended the Ohio State University College of Dentistry graduating in 2000. Dr. Jon grew up on a dairy farm outside a small town in northwest Ohio called Kalida. He graduated from Vanderbilt University, in Tennessee, then attended the Ohio State University College of Dentistry, also graduating in 2000. Dr. Maryann and Dr. Jon live here in Medina County and are parents of 3 beautiful children, Andrew, Jack and Elizabeth.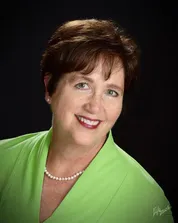 Dr. Kathy Brisley-Sedon, DDS, MAGD
A graduate of the
Ohio State University
's program in dental hygiene and school of Dentistry, Dr. Kathy has worked in the oral health care field for over 40 years. From starting in dental hygiene during high school to establishing her own practice, she has continually and passionately cared for her patients' smiles. Additionally, Dr. Kathy received her mastership in dentistry from the
Academy of General Dentists
and a fellowship from the
College of Dentistry International
. Since 1989 Dr. Kathy has served the public in interest of their oral health as a member and leader of local dental societies, chairperson of Give Kids a Smile Day, and executive board member of the
Ohio Academy of General Dentistry
. In 2000 and with the assistance of others, Dr. Kathy created the Medina County Oral Health Care Coalition which was instrumental in opening a dental clinic to care for low-income individuals and families.
Dr. Jennifer Latsko, DMD
Dr. Jennifer did her undergrad at The College of Wooster with a degree in Biochemistry receiving the Magna cum laude honors. She went onto Dental school at Case Western Reserve graduating in the top ten in her class. After graduating dental school Dr. Jennifer did a 1 year general practice residency at the Cleveland VA. Dr. Jennifer got into the dental field after having braces and seeing how a smile could be transformed, she decided she wanted to help give people smiles like that as well.
Dr. Jennifer is a native of Parma, she enjoys hiking, kayaking, and spending time with her fiancé Matt and dog Rowdy.
Dr. Troy Steinhilber, DMD, MPH
Dr. Troy graduated from Case Western Reserve University School of Dental Medicine in 2018. Dr. Troy has his master's in public health, CRWU, and is a fellow graduate of the Implant Pathway. Dr. Troy comes from a family of dentists. He said "he grew up seeing the difference dentist can make and the influence they can have on people". Dr. Troy makes sure he gives patients the best dental experience they've ever had. Dr. Troy loves flipping someone's perspective on coming to the dental office, he said is one of the most gratifying things he does.
In Dr. Troy's young career, he had put hundreds of hours into continuing education to take his surgical expertise to the next level and deliver top-level care to his patients. He loves treating his patients throughout the entire process of though procedures while keeping his patients informed as much as possible.
Dr. Troy recently moved to Avon with his wife Elissar.